Teaser Tuesdays is a weekly bookish meme, hosted by MizB of Should Be Reading. Anyone can play along! Just do the following: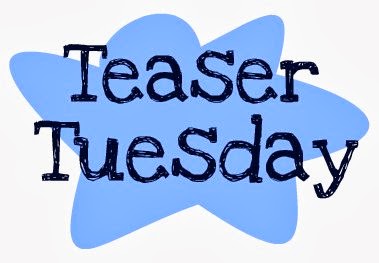 Grab your current read
Open to a random page
Share two (2) "teaser" sentences from somewhere on that page
BE CAREFUL NOT TO INCLUDE SPOILERS!
Share the title & author too, so that other TT participants can add the book to their TBR Lists if they like your teasers!
As it's Christmas, I thought it would be fun to do a rather festive themed teaser. And because I'm feeling particularly giving, you're going to get TWO. My quotes for the week have been taken from my favourite series of books of all time - Harry Potter! These magical books are perfect to read over the Christmas holidays; just imagine curling up on the sofa, in front of the fireplace, a steaming mug of hot chocolate in one hand and a magical book in the other...
"One can never have enough socks," said Dumbledore. "Another Christmas has come and gone and I didn't get a single pair. People will insist on giving me books."
- Harry Potter and the Philosopher's Stone
"Mistletoe," said Luna dreamily, pointing at a large clump of white berries placed almost over Harry's head. He jumped out from under it. "Good thinking," said Luna seriously. "It's often infested with nargles."
- Harry Potter and the Order of the Phoenix
Merry Christmas Everyone!