Teaser Tuesdays is a weekly bookish meme, hosted by MizB of Should Be Reading. Anyone can play along! Just do the following: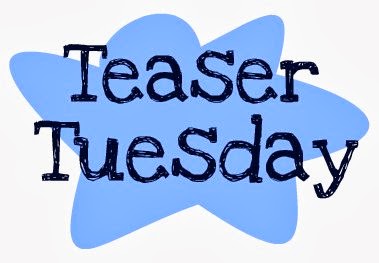 Grab your current read
Open to a random page
Share two (2) "teaser" sentences from somewhere on that page
BE CAREFUL NOT TO INCLUDE SPOILERS!
Share the title & author too, so that other TT participants can add the book to their TBR Lists if they like your teasers!
The first teaser of 2014 has been taken from Veronica Roth's Allegiant. I have finished the book and will review it eventually... it's just taking a little while to figure out how I really feel about it. The end of the book was... well, I don't want to give anything away, but it's been difficult for me to grasp emotionally. I've been in this weird emotional vortex ever since, hence my struggle with the review. So in the mean time, here is a little something to keep us going...
"Just as I have insisted on his worth, he has always insisted on my strength, insisted that my capacity is greater than I believe. And I know, without being told, that's what love does, when it's right - it makes you more than you were, more than you thought you could be. This is right."